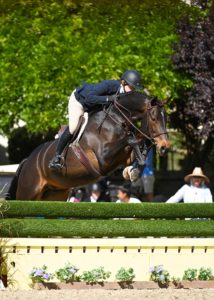 FOR SALE Dolce' Dacapo
2016 Holsteiner Gelding
16.2hh. Dolce' Dacapo is a handsome 6yr old Holsteiner gelding. This young horse has a lot of presence as he walks in the ring. Dolce' is currently showing in the Green 3'3, National Hunter Derbies, and just recently made his debut in the Children's 13 and under division with a child coming off a pony and with top ribbons. Hack winner with numerous championships, Dolce' is a super quiet kick ride, goes in a rubber snaffle, and easy to sit on over the jumps. More than ready for the 3'6 ring next year. Lovely expressions with a great jump; he is the real deal. Recently won the Tbird $10,000 Hunt & Hand in June. Trainer inquiries only. Private Treaty. USEF# 5672365 Owners motivated.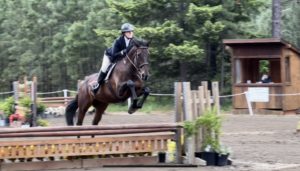 FOR SALE Salsa Cat
2010 Thoroughbred Mare
16.3hh. Salsa is a fantastic Children's hunter on a budget. She has had top placing in the pre children's hunters up to the USHJA 3′ hunter division. She has had limited miles, to no fault of her own, but is ready to step back into the showring. Has an in your pocket personality and not mareish. Needs maintenance, priced accordingly.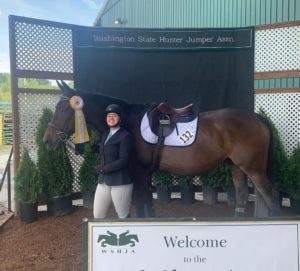 FOR LEASE Just My Style
2000 Thoroughbred Gelding
16.2hh. Moose is a safe and competitive packer in the .85m and below. He has also shown successfully in the 2'6 hunters. Super quiet and easy to the fences. He's the same at shows as he is at home. Would be a great first show horse for a junior or adult. He is available for in barn half or full lease. https://youtu.be/Wa5e2b-Cq6E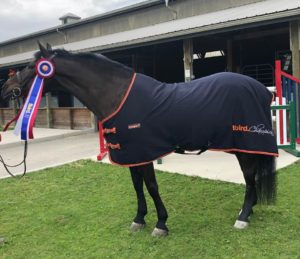 SOLD Berthiaume Kurt Praline
2004 Canadian Mare
Special thanks to Paige Wagter!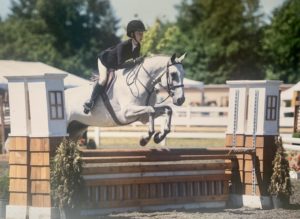 SOLD Constantin
2010 Holsteiner Gelding
Congratulations Chandra Scott!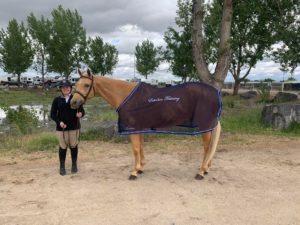 SOLD Gold Standard
2012 Appendix Gelding
Special thanks to Sara Peterson!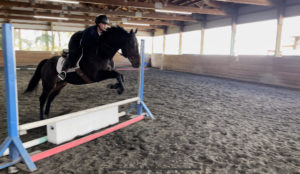 SOLD Valentino
2009 Thoroughbred Gelding
Congratulations Tracey Whelan!
SOLD Charlie Chaplin
2008 Holsteiner Gelding
Congratulations Laurie Hinson!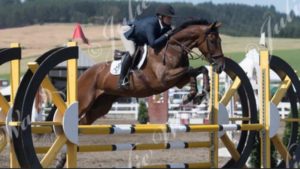 SOLD Topper
2012 Thoroughbred Gelding
Congratulations Shelly Kerron!
SOLD Willow
2010 American WB X Mare
Congratulations Paula Southern Savage!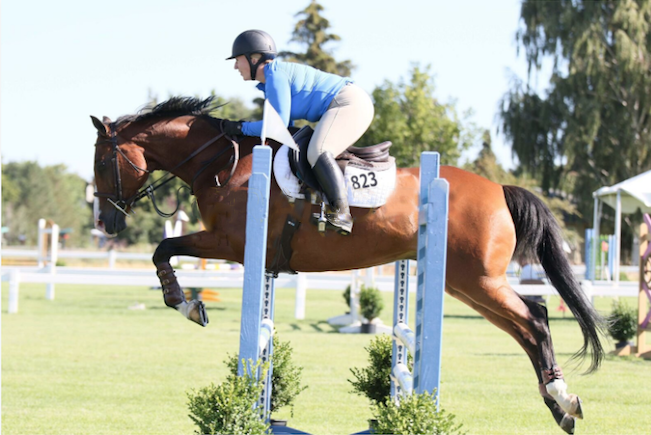 SOLD High Priest
2002 American WB Gelding
Congratulations Ronna McHugh Lemasters!